all bytas ship free domestically
double wall, vacuum sealed to prevent sweating and maintain the temperature of your beverage for longer, hot or cold.
each byta is bpa-free and toxin free. holds 20oz and includes a shatter proof lid.
each byta comes with a lid, byta straws sold separately.
byta x Doug Argue
a limited edition collaboration
Doug Argue, a New York-based artist and friend, is known for his colorful and immersive pieces. With our exclusive collection, we hope you enjoy his art as much as we do.
byta impact.
by choosing byta, you're choosing to help rid the world of the 500 billion disposable cups produced every year and 1 million disposable cups that end up in landfills every minute.
more than
14,500,000
cups + bottles saved
Customer Reviews
Write a Review
Ask a Question
02/20/2020
Jessica B.
United States
in love
I received my byta cup today and I'm so impressed by it! Its sleek and gorgeous and the Himalayan pink color is to die for. I have been working on drinking more water but it always felt like such a chore. I tried using a huge water bottle but I hated carrying it around. The 20 oz byta is a great size, and the add on straws make it easier to sip on it all day. I definitely wouldn't get the 16 oz one... that would be too small. I would like to see a larger option too for occasions when I can't always be refilling my cup. Anyway, I just bought the byta bottle now so hopefully that is just as great!
02/19/2020
Natalie E.
United States
Byta (bit o') awesome!
I had a blue Byta for about 2 years until I left it on top of my car and drove away. It had become my favorite to-go coffee cup. I was super bummed when I realized my blue Byta was gone. But now I have an orange Byta and I'm so happy to have a favorite to-go coffee cup again! The bright orange color makes me happy and it keeps my drinks well insulated and fits in my car cup holder! :)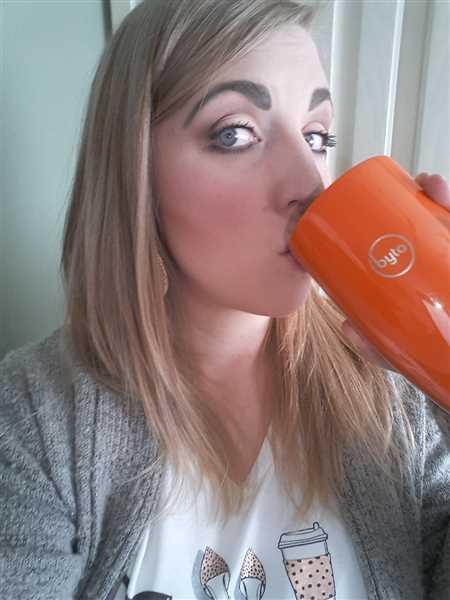 02/18/2020
Jacqueline D.
United States
Finally got myself a Byta!
I've wanted one of these mugs for so long, and I'm so glad to finally own one. I'm sensitive to hot temperature, so this almost keeps my drinks too hot, but for many, this will be a massive perk :-p No matter how cold the mug may get on the outside, the contents stay warm for SO long. I'm very impressed and happy with my purchase. Definitely would recommend to everyone!
02/15/2020
Mary L.
United States
The best!
This is my 5th Byta cup! Love them so much that I may eventually collect every color! Best cup for my morning coffee!
02/14/2020
Anita E.
United States
Great Cup!
I'm very pleased with my new cup. It keeps my coffee hot for hours and cold drinks cold. Take a long time for my ice to melt. The best part, it doesn't sweat.
item added to your cart