all bytas ship free domestically
shatterproof, splash proof lid. replaces the lid on all 16oz. bytas.
byta impact.
by choosing byta, you're choosing to help rid the world of the 500 billion disposable cups produced every year and 1 million disposable cups that end up in landfills every minute.
more than
14,500,000
cups + bottles saved
Customer Reviews
Filter Reviews:
Byta
byta lid
everything
quality
LIDS
coffee
replacement lid
11/25/2019
christina p.
United States
New Design Issue
Thanks Byta! Arrived quickly, everything intact. My only qualm is that the holes to let air back in while you're drinking are far less efficient in these lids than the old design (the lid I replaced). There's such a small space underneath the slider that opens and closes the lid, that liquid gets underneath it and basically seals up the air holes so that air cannot get through the holes as intended, so whatever you're drinking doesn't flow out as it should. I keep having to pop the slider off completely so that air can get through. It's a minor issue, yes, but gets a bit frustrating over time.
SW
11/12/2019
Summer W.
United States
Great!
Dropped my lid and broke it, this new one came very quickly and is perfect! I just love my byta.
10/09/2019
Cliff C.
United States
What a LID!!!
Best lid I've ever had!!! High quality, like all of Byta!!! Doesn't spill when the trap door is closed. Nice and smooth on my lips. Will definitely buy again when I need one
AF
09/23/2019
Allison F.
United States
Love it!!
Absolutely in love with my byta and can't wait to start using it. Super easy to wash and even though I got the light pink, it doesn't appear to be easy to stain. Very excited about this purchase!
08/07/2019
Mia I.
United States
I LOVE BYTA!!!
These are the BEST travel cups. I love how they fit perfectly in my car (or any car) cup holder. They keep everything perfectly hot and I am loving my new 20 oz. cup. I've had the other size for a while and they hold up perfectly, after daily use and washing. No scratches, they are a great investment if you are a daily (and serious) coffee (or other hot beverage) drinker!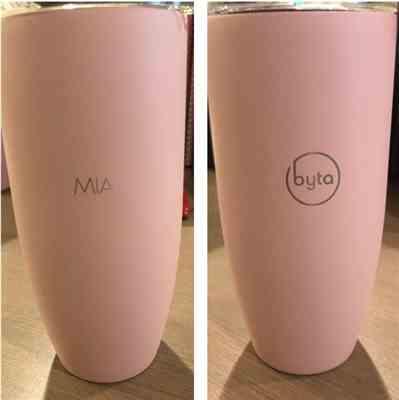 item added to your cart